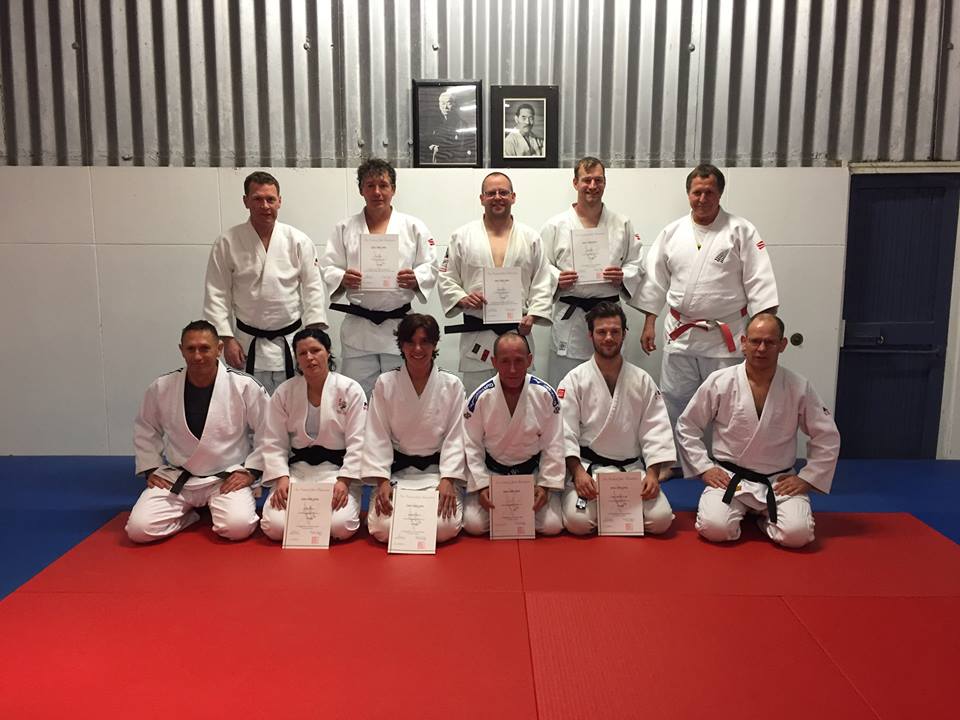 The weekend of 3-4 October 2015 was the National Technical Examination Weekend.
People from around the country came to attend the National Technical Exam and Kata Exam as part of their Black Belt requirements.
Several people from Wellington were present as grading candidates.
Sparkles MacDiarmid presented Nage no Kata with Al Rivett as his Uke. He was successful in gaining his Shodan grade.
Dr Paul Wood, of Auckland University Judo Club, now resident in Wellington and training at the Academy also presented his Nage no Kata, again with Al as Uke, also graded to Shodan.
Simon Ogden of Masterton JJA gave a dazzling display of his technical knowledge at the Technical Exam to grade to Shodan.
Hilary Rosser also passed her Technical Exam, with our own Hugo Dewar as Uke to pass her Shodan.
Congratulations to all the successful candidates.